IT STARTS WITH TWO MEN, A BEER CAN, AND SOME GUNPOWDER.
MOMENTS LATER, YOU CAN SEE THE EFFECTS INCLUDING A COMET-LIKE TAIL FROM THE FLYING BUD!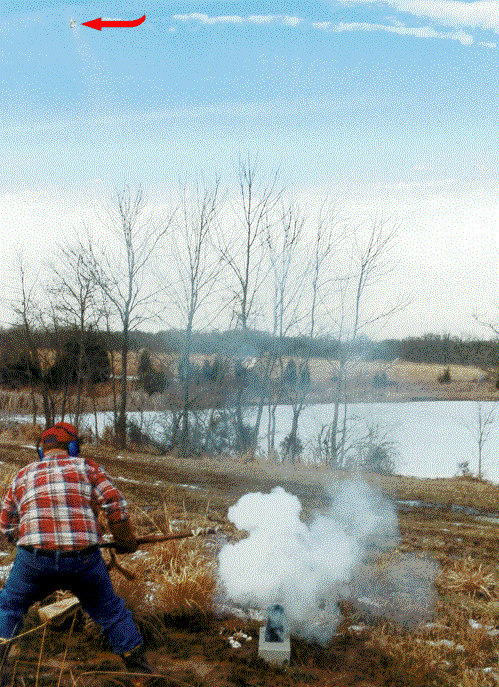 CLOSE UP, BELOW:
IT ENDS WITH DISAPPOINTING RESULTS. THE BUD DID NOT REACH THE THIRSTY BEER DRINKERS ACROSS THE POND. WE NOW BELIEVE THE CANS WERE NOT DESIGNED TO WITHSTAND GUNPOWDER FIRING!